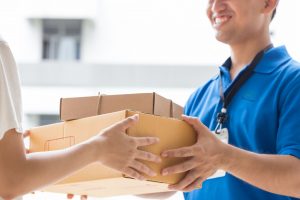 This is the most simple and comfortable method of delivery of personal goods.
When ordering such a service, the courier takes the package directly from the customer's house, so you do not need to go to the departure point or to deliver by yourself.
Any transportation requires responsibility from the company. Moving Downtown provides its customers with all the necessary conditions for the delivery and safety of the goods. With the door-to-door service, the greatest control over the goods safety is ensured. So, using this service, you can rest assured that your package will reach the destination point without damage. Often in this way, valuable goods are transported, which have a high cost. When the package reaches its final destination, we will notify you that the operation was completed successfully.
If you appreciate time, convenience and safety, then option of the door-to-door delivery is for you!