Long Distance Moving Company
Moving Montreal to Ottawa⇔ Edmonton⇔ Victoria⇔ Winnipeg⇔ Fredericton⇔ Saint-Jean⇔ Halifax⇔ Toronto⇔ Charlottetown⇔ Québec⇔ Regina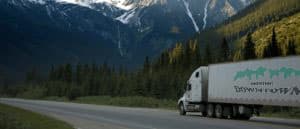 If you prepare to move to a new city, or preparing for an international job relocation then we offers complete and quality residential, commercial and industrial long distance moving. Service in Canada at the best price in the midst of many moving companies in Montreal protected by all required guarantees and insurance.
If you are moving  to or from Montreal, our experienced, devoted team movers will guarantee an easy, carefree moving experience.
What is the price of a long-distance move?
A distance of more than 75 km from your departure address will be considered as a long-distance move and the rate will be calculated on this criterion: the distance of travel and the cost of labor. To calculate the travel distance, use Google Maps.
Depending on the volume of stock to move you can find below orientation prices for a long distance move:
Montreal ⇔ Quebec City ⇔ Lévis  =  $ 900 – $ 1500

Montreal ⇔ Ottawa⇔ Gatineau      =  $ 800 – $ 1200

Montreal ⇔ Trois-Rivières             = $ 700 – $ 900

Montreal ⇔ Sherbrooke                 = $ 550 – $ 800

Montreal ⇔ Mont-Tremblent          = $ 700 – $ 900

Montreal ⇔ Gaspesie                     = $ 2500 – $ 2900

Montreal ⇔ Toronto                       = $ 1800 – $ 2500

Montreal ⇔ Drummondville            = $ 500 – $ 800

Montreal ⇔ Kingston                      = $ 900 – $ 1500

Montreal ⇔ Saguenay                    = $ 1500 – $ 2200
If you want to have an exact price it is better to contact us.
   For your next  long distance move, choose the experienced team and call us or cοmplete the online quote.⇒
   You will have the best price fοr lοng distance moving!    
     Long Distance Moving Service

            




 ✔
Free online estimation and advice.
 ✔ Adequate price for your needs without hidden costs.
 ✔ Professional and efficient movers in Montreal.
 ✔ Your stock will be safely and securely wrapped in padding and blankets for protection.
 ✔ The best Moving Cost, Prices and Quotes.
 ✔ Moving Montreal to all regions of Canada: Montreal & Quebec and ontario, Montreal and Magog, Gaspe, Riviere du Loup, Kingston, Val-d'or, Lunenburg, Mississauga…
 ✔ Residential, office and Commercial long-distance moving services.
 ✔ Packing and unpacking services, Montreal movers and packers.
 ✔ Protection plan options.
 ✔ Furniture assembly and disassembly services.
 ✔ Piano moving service.
billiard table moving service.
 ✔ All equipment needed for the moving (straps, dollies, moving blankets, floor runners, tools, boxes, wardrobe boxes, mattress bags etc.).
As a partners of the Canadian association of Movers (CAM) who represents Canada's top-quality movers we will give you the best long-distance moving service.
We have Moving Trucks for the long-distance moving service which are regularly inspected and correspond to the standards of norms of the Quebec Commission of Transport.
Moving trucks that are regularly disinfected and clean.Trucks with all necessary equipment for moving.
A wide range of sizes of moving trucks: 16,18, 20, 22, 28 feet.
our professional movers have the necessary equipment to move all sizes of apartments or houses…
Long Distance Moving from Montreal Downtown:
For long distance move you need more than just movers. Considering that your stock will needed longer travel times, more care is needed to insure all things is packed careful and safety. we give packing services in order to your stock will be safely and securely wrapped in padding and blankets for protection of the long drive. our professional movers can handle your goods in total safety avoiding damage during the path. Every customer is important to us because the best advertisement for us is you!
     Regions for the Long-Distance Moving:
Prepare your move safely with professional movers who can handle your goods with care and deliver them from or to Montreal from all regions of Canada:

Discounts
get the move cheaper