Moving Baie-d'Urfe - Why Do Not Trust Cheap Movers? 100%
Are you looking for service of moving Baie-d'Urfe? Moving Downtown can help you to move.
Baie-d'Urfe Moving Service
professional, fast and reliable moving from Baie-d'Urfe to Montreal
Welcome to the website of the company Moving Baie-d'Urfe that offers a quality local & long distance moving service on the South & North Shore of Montreal and across Canada
Moving Baie-d'Urfe Company
Our company offers an excellent moving service from Baie-d'Urfe at the best rates! We have thousands of happy customers, why shouldn't you be one of them?
MOVING TO BAIE-D'URFE
Whether you are building a house or moving into an apartment, the main concern is how to settle in. Naturally, moving your belongings is the most critical concern. Naturally, this is not an enjoyable part. However, you don't have to be worried. Moving Downtown is your company and can offer you the best solutions. You can reach us anytime if you're in Baie-D'Urfe. Here are little details about our services.
Moving to Baie-d'Urfe – Major Moving Services in Baie-d'Urfe
We offer our expertise in a variety of situations to simplify the lives of Baie-d'Urfe citizens. For example, we can help you move, no matter where or how large your possessions are.
Residential Move in Baie-d'Urfe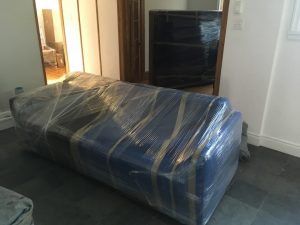 Our professionalism and enthusiastic teams allow us to intervene to assist Baie-D'Urfe residents quickly. Contact us to discuss your plans to change your home or settle in an area house.
We can help you with a residential move. Our professional movers will ensure that your belongings are safe and secure.
We can help you with your residential move:
Care and packaging of fragile items
All appliances should be stored and wrapped.
All your belongings should be packed and unpacked
Transport and unloading furniture and accessories
You are loading the truck and vehicle and unloading all your belongings.
Commercial Move in Baie-d'Urfe
We can help with your commercial Moves, as well as residential moves. Baie-D'Urfe is a great place to locate a business and help them move their headquarters or premises.
Our teams transfer all personal items and other equipment to the new location.
Moving Downtown will ensure that all your belongings are safe, including those related to your business (computers, electronic equipment, office accessories, furniture, documents, and other items).
We are the market leader for commercial moves. We are also active in Baie-D'Urfe and the surrounding areas. So the chances are that you have heard of us.
Here is a summary of our commercial moving services
Transport and packaging of computers and other electronic equipment
All documents must be filed
Unpacking and packing of boxes
The classification of articles by workstation
Special handling is required to maintain order in the offices.
For easy identification, color labels can be used on boxes
We offer supplies and archive boxes.
Long-Distance Transfer to Baie-D'Urfe
Experts can offer safe and reliable assistance for those who live far from Baie-D'Urfe. We will help you get to your destination and begin a new life.
We pack all your belongings into boxes and handle the transport and unloading at the destination.
We always adhere to the 24-hour delay, regardless of distance. Therefore, the two-day delay will be respected, and you can then settle in and resume your normal activities.
Don't panic if you have furniture that needs to be moved. The professional movers can plan your move to your new home. They will disassemble them and then store them in the truck.
Your furniture will be assembled at the destination to make it functional again. We can delay delivery if necessary.
We can also handle large appliances like pool tables or pianos. We will transport your items in perfect condition and without any scratches.
Few assets of our Moving Company
We offer high-quality services to meet the needs of Baie-D'Urfe citizens. We are proud of our professionalism and guarantee advantages. We're confident we will please you as well.
Our very competitive pricing is one of the many things our clients love.
We create a customized solution for each Move based on the number and type of movers required, the number or absence of elevators, distance to travel, weight, and volume of your belongings.
Lastly, we have some other features that you will love about our company:
Transport trucks that are adequately equipped and regulated
A group of experienced and friendly professionals who are dynamic, knowledgeable, and approachable
You will receive a high-quality moving service that is respectful of your belongings and environment.
Moving service that is responsive and flexible to client's needs
All the benefits of a moving company (packing, loading, and transportation, unpacking).
You can get packing supplies.
It is essential to prepare for your move to Baie-d'Urfe before D-day. Contact us for a detailed evaluation so that you can find out how long the Move will take and what it will cost.
We'll evaluate all factors and provide you with a customized quote.
MOVING SERVICES IN Baie-D'Urfe
Moving to Baie-D'Urfe, We have an excellent reputation in Montreal and West Island. You can trust the professional mover to provide safe and reliable services such as residential and commercial moves, grand piano transport in Baie-D'Urfe, installation and transportation of pool tables, secure storage, safes, and pallet transport in Baie-D'Urfe. A professional mover at a fair price. We will help you find a reasonable price for your long-distance Move from Baie-D'Urfe, Estrie, Sherbrooke, Magog, Shefford, or Magog. We offer group moving services from Baie-D'Urfe, to some of the most popular cities in Ontario and New Brunswick: Saguenay, Chicoutimi, Baie-Comeau Gaspe, Gaspe, Trois-Rivieres Drummondville, and all other areas. We offer a variety of packing materials and cardboard boxes in different sizes.
Cost of your Move
It's not easy to estimate the cost of your move. We recommend you call us +1 438-931-9272 at  to speak with one of our technicians. Each Move is different because of many factors such as distance, object size, location, and deadline (urgent or flexible).
Our company is the only one that specializes in complex objects, something most other moving companies don't do. This includes all types of pianos (including synthesizers), safes, and your valuable pool table. It also covers furniture that other movers cannot lift or carry due to their weight.
We also offer storage services. These are especially useful for people who can't move immediately due to their job or moving date. Our company can store any items or equipment that you need to move your business.
For a small fee, we will supply cardboard boxes to package your personal and products.
For packing material prices and moving costs, please get in touch with us. 
Insurance is Your
Guarantee
The Downtown Moving Baie-d'Urfe team takes all the necessary measures to avoid damaging things of your departure home as well as your new home, by using:
Protective mats for boards;
Clean covers to protect furniture;
Covers for mattresses and sofas.
You can also use our packing service to make sure your goods are fully protected for transport.
The insurance certificate is given during your move which will protect the goods throughout the transport. The insurance covers:
2 million civil liability
1 million for freighters
With Moving Baie-d'Urfe your move will be stress-free.
Discounts
get the move cheaper
"I just moved Baie-d'Urfe with this company. Great, very hard working guys! I appreciate the great job, I would definitely recommend their services!"
Moving Baie-d'Urfe Long Distance
Real movers in Baie-d'Urfe, able to help you move your personal belongings safely. By filling out the online quote form, you can benefit from a 10% discount on the total cost of the move.