Moving Mercier - Best Movers You Cana Trust 100%
Are you looking for service of moving Mercier? Moving Downtown can help you to move.
professional, fast and affordable service in Mercier city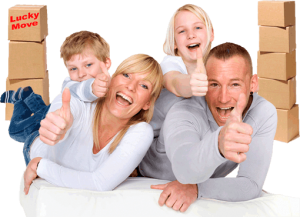 Welcome to the site of Moving Mercier company that provides an excellent moving home service on the South & North Shore of Montreal and across Canada
Mercier moving programmes, organizes coordinates, manages and completes residential and industrial international and national removals. It also specializes in the transport of works of art.
Moving Downtown an industry leader in the logistics and handling sector and offers a top-quality service due to their association with the top certified partners around the world.
Moving Downtown moving company in Mercier is always at the top of its game with the high excellence of its services and professionalism of the employees, and its use of the latest technologies and the most appropriate materials.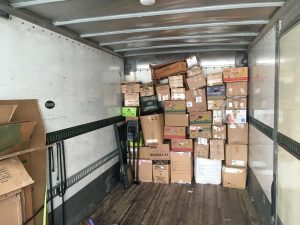 Moving Downtown best moving company in Mercier guarantees high-quality service due to our staff's dedication, professionalism, and shipping which have always been a hallmark of our brand and the employees of our business.
We've always looked towards the future, always staying current to offer our clients top-of-the-line equipment and the most advanced equipment to provide an unpredictable service that meets the needs of each client.
Each step of the project is designed by our experts and then followed through all particular steps and monitored to complete the project work. The passion we have for what we carry out always prompts us to go further to create a unique relationship with our client, which makes him content with the decision made in using our services.
BRANDS
Moving Downtown in Mercier is a proud part of the Harmony Relocation Network. Harmony is an international network of locally-owned relocation companies that hold solid family values across generations of family heritage. Harmony is a community of committed partners brought together by a global, solid infrastructure that includes modern technology, an ISO-certified quality system, and the most advanced sustainability standards.
Moved To The Mercier
Mercier is a small town located on the south coast of Montreal situated near Chateauguay and is connected to Montreal Island by the Mercier Bridge. It is one of the places that is thought of when moving home because it is an easy connection to Montreal, both automobile and public transportation. Therefore the move to Mercier is a good option for those who work in Montreal.
To relocate to Mercier, Our professionals offer you the most efficient service at the lowest cost on the market locally. Moving Downtown is a local moving business that offers top-quality services and continuously strives to provide effective solutions to the budgets of every one of our clients.
Mercier movers Moving Downtown will assure you of flawless complete moving service from A to Z with no stress and meeting all your requirements throughout the process due to their knowledge and speed of service.
Residential Moving Service for Mercier
If you've decided to move to Mercier and seek a company that can provide services for moving between Montreal to Mercier, Our Company is happy to help you plan, organize and execute your residential relocation project with no hassle.
Moving generally is an event anticipated by people for a long period, and this is why it is important to approach the process cautiously and professionally. Our movers will ensure that our clients feel at ease before and during their relocation. Our goal is to satisfy our customers by offering them custom-made services priced competitively.
Moving Downtown are fast, courteous and respectful of their customers. They will always be there to assist, counsel you, and provide suggestions to save money and benefit from a low-cost moving service in Mercier. They know how to organize the entire process to be an easy, swift, efficient and professional move.
If you are looking for a piano moving service in Mercier, We provide the best piano movers in the region and on the South Shore. You can trust your piano to our experts to have it delivered and placed at any level of your house for a reasonable cost.
If you're a homeowner with a huge basement area in your home, you can be sure to rely upon our table removal and installation and transportation services in Mercier. Our professional pool table installation specialists carefully execute this service to ensure that they provide a top-quality service.
Moving to Mercier, the best price on the most efficient Moving services available in Mercier
Though families are usually thinking of the possibility of moving to Mercier in the event of a residential move, businesses may also be enticed to do the same to enhance the quality and variety of the services available in the town of just a few hundred inhabitants.
If you're planning to relocate or from to or from the Greater Montreal Area, doing business with a professional move company, such as Moving Downtown, offers peace of mind and access to other top quality related services.
Moving Downtown Moving Company to Mercier employing only professionals
The city of Mercier was, originally called Sainte-Philomene before 1968, changed its name in honour of its former Quebec Premier Honore Mercier (who was premier from 1887 until 1891).
It is, in addition, to honour him to the nearby bridge, which was named Mercier because it was built just an inch earlier to connect the area with Montreal Island.
So, moving to Mercier means that you are very close to Montreal Island, which is very accessible.
Another reason for people shifting towards Mercier is the town's tiny population with a population of less than 15,000. This is a peaceful little town in the middle of farmland, so agriculture is the main source of income in the area.
Because Mercier is located in the Great Montreal Area is very close (less than 20 kilometres away), Mercier doesn't have to provide all services, but it still permits the residents to enjoy a comfortable living space to live a normal life and still have an easy and fast connection to the city.
Insurance is Your Guarantee
The Mercier Moving Downtown team takes all the necessary measures to avoid damaging the areas of your departure home as well as your new home, by using:
Protective mats for boards;
Clean covers to protect furniture;
Covers for mattresses and sofas.
You can also use our packing service to make sure your goods are fully protected for transport.
The insurance certificate is given during your move which will protect the goods throughout the transport. The insurance covers:
2 million civil liability
1 million for freighters
With Moving Mercier , your move will be stress-free.
Contact us for more information

Seniors Discounts
        5 – 10 %

Students Discounts
      5 – 10 %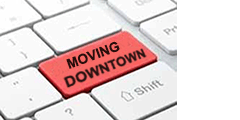 10% online estimation discount
Movers Mercier 👇 Services
"I just moved to Mercier with this company. Great, very hard working guys! I appreciate the great job, I would definitely recommend their services!"
Moving Mercier Long Distance
Real movers in Mercier, able to help you move your personal belongings safely. By filling out the online quote form, you can benefit from a 10% discount on the total cost of the move.