Moving Kahnawake - Best Movers Price in Montreal
Are you looking for service of moving Kahnawake? Moving Downtown can help you to move.
professional, fast and reliable moving from Kahnawake to Montreal
MOVING COMPANY LOCATED IN KAHNAWAKE FAST AND CHEAP MONTREAL MOVERS
Do you have a moving project that you want to complete in Kahnawake?
Moving Kahnawake – It doesn't matter if it's a big commercial or residential move or even an uncomplicated delivery. Our reliable movers are there to help you plan, organize and execute your move with care and professionalism in Kahnawake as well as in the Monteregie.
Moving Downtown is a trusted moving service located in Chateauguay with a mission to provide its clients with an unbeatable level and unbeatable rates. As a result, our professional movers can provide customers with a stress-free and high-speed service in moving.
Welcome to the website of the company Moving Kahnawake that offers a quality local & long distance moving service on the South & North Shore of Montreal and across Canada
Residential Moving Kahnawake
The Company was founded by professionals in the field of moving who know movers' work. Our movers are educated meticulously, and this means that all our employees are committed to work and do not fear physically demanding work.
Moving Downtown is an experienced moving company that is committed to how it can improve its service. Therefore, when possible, for every significant move over 1,000 dollars, we will visit you for an accurate estimate and discover your particular requirements.
Our movers can assure you the highest quality of service when you move from one residence to another regardless of the town or province you're moving to.
Contact us if you require an immediate move towards Kahnawake or if you are planning a long-distance move Kahnawake from Toronto, Mississauga, Quebec City or require a mover for Kahnawake up to Ottawa, Gatineau, or moving Kahnawake to Sherbrooke, Magog, Rawdon, Mont-Tremblant, or movers Kahnawake to Saint-Sauveur, Rimouski, Sept-Iles, Saguenay, Chicoutimi, Val-d'Or etc.
Our residential moving services include the dismantling of furniture, packing fragile items and appliances and furniture, loading, transport by our trucks that are equipped and unloading, packing and furniture assembly afterwards.
Commercial Moving Kahnawake
If you're Company or representatives are searching for the best prices for moving costs, relocate your Company to Kahnawake Moving Downtown can provide commercial moving services at affordable prices.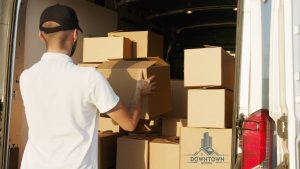 We always begin with an efficient plan and move to the step-by-step execution of the project. To ensure the successful relocation of offices, you must do an in-depth review of every aspect that could be in place or could occur during the process of moving.
We'll also work to your schedule to ensure that your business doesn't get disrupted, and we are in a position to offer our services for moving during weekends and over the night.
For any inquiries regarding the move to Kahnawake, Please complete the form to request a quote or phone +1 438-931-9272.
If you plan to move to Kahnawake, What are the most important things to be aware of?
The Mohawk Territory of Kahnawake is a First Nations reserve located on the south bank of the St. Lawrence River in Quebec, Canada, between Montreal and Kahnawake.
Where is Kahnawake situated? It is located just 10 km to the southwest of Montreal. Converts from Catholicism through French Jesuits, who established the church in 1716.
Caughnawaga used to be the title used by foreigners before 1980, until the year 1980 when Kahnawake was adopted as the official name. So it was the case with how Dutch colonists in America used to refer to it.
Kahnawake is an old tribe with a vibrant culture with an extended history. As it was the case that British and French engaged in wars throughout North America during the 17th and 18th centuries, and the Kanien'keha'ka were in the middle of these two rival colonies.
1813 In 1813, the American army pushed forward toward Montreal via the Chateauguay River. Following the War of 1812, independent lifestyles, self-sufficient and independent, would shift drastically.
Residential move into Kahnawake
Moving from one home to another or moving from a tiny apartment to a larger one isn't an issue for our Company. No matter the kind of move you need to make, we're here to help. Contact us to discuss all of your needs related to moving.
Our moving company located in Kahnawake includes a group that includes long-distance movers. Additionally, our firm is known for providing high-quality services at low prices. We aid people to relocate to any city in Quebec or Ontario. From Kahnawake to Toronto, Mississauga, Kitchener, to Quebec and on to Sherbrooke and Magog and beyond up to Drummondville, Gatineau, Ottawa, Kahnawake to Mont-Tremblant or Saint-Sauveur, to Chicoutimi or Trois-Rivieres. Saguenay or Baie-Comeau and out of Kahnawake towards Joliette as well as Rawdon.
Commercial and Office are moving services.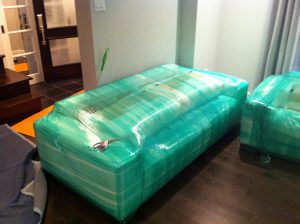 Our office movers' team includes highly experienced project managers and proficient movers. We design, plan, execute and complete every move by each customer's particular requirements with the most modern technologies.
Alongside the moving firms, we cater to schools, restaurants, large and large companies, and all sorts of businesses regardless of size.
Piano and pool table moved in Kahnawake:
With Moving Downtown, you can get moving quickly, without an appointment on the same day with the service in case of emergency.
The criteria that can affect the price moving Kahnawake and total cost of the move are as follows:
The date of the move;
The moving distance;
The volume of work and the number of movers;
The presence of an elevator and the floor.
Aboriginal people from Kahnawake: Indian reserve.
Nearly 8,000 residents reside on reserve, yet many more reside off-reserve. Originally this Mohawk group was part of the Iroquois Confederacy in New York State. In the first quarter of the nineteenth century, Dutch and English settlers started using "Mohawk" refers to nearly every tribe of New England.
The majority of the population now speaks English. Traditionally, Europeans and immigrants and entragers refer to the people of Kahnawake as Mohawks.
Schools and language in Kahnawake:
A few Kahnawake residents learnt French by trading and joining forces with French settlers. However, the majority of Kahnawake residents used their Mohawk language. During the American Revolutionary War and the Lower Canada Rebellion, they were allied to the British government and most members of all 4 Iroquois nations.
Kahnawake Survival School:
The school's curriculum is awe-inspiring and built around the culture, language, and customs of Kahnawake; Kahnawake Survival School (KSS) is one of the three schools that are part of the Kahnawa Education Center.KSS was founded in 1978 to protest against Bill 101 in Quebec schools. Bill 101 in Quebec schools to build a foundation of culture upon which students could build their Kahnawake identity.
There are two areas in the Kahnawake Survival School:
Grades 7-8, 9-11 are middle or high schools.KSS students are taught these subjects:
* Kanien'keha
* Sociology
* Mathematical
* Natural Sciences
* Humanities and the Arts
* Information Technology
* Experimentation (Art and carpentry).
Students are assigned to the Kain'keha (Mohawk the language) class depending on their speaking ability.
Kahnawake Museums entertainment & Art – Film & Cinema:
In Kahnawake, the most famous museum is Kanien'kehka Onkwawen Raotiti Akwa. It can be found at 969 Chemin du Cimetiere J0L1B0 Kahnawake, Quebec, Canada.
Mohawk Princess Productions is located at 2 Ch River J0L 1B0 in Kahnawake, Quebec in Canada.
We provide the following services. In addition, we offer the following services: Kahnawake moving.
Kahnawake Moving Service Across Canada
Moving Kahnawake Long Distance