Moving Contrecoeur - Move with Pros Movers in Monteregie
Are you looking for service of moving Contrecoeur? Moving Downtown can help you to move.
Contrecoeur Moving Service
Are you looking for a moving company with reliable movers? Moving Contrecoeur Downtown can help you move.
professional, fast and affordable service in Contrecoeur city
Welcome to the site of Downtown Moving Contrecoeur company that provides an excellent moving service in Quebec and across Canada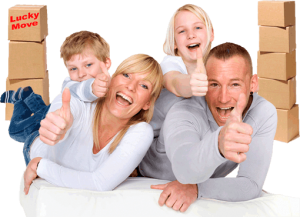 Moving Contrecoeur Company
MOVING TO CONTRECOEUR
Moving Contrecoeur – Are you looking to escape cities with a huge population and high density? Many people relocate to smaller towns. This is the reason why many people are making a move to Contrecoeur. By Moving Contrecoeur to this tiny town located in the Monteregie region, people are looking for a closer connection to nature, even though the city has a lot of industrial facilities since there are lots of green areas and accessibility to the River.
Moving to Contrecoeur – Contrecoeur is geographically connected to the surrounding area via numerous routes that let you quickly access the main cities in the region.
It's also connected to the Internet due to its excellent Internet connectivity. If you're planning to moving in Contrecoeur, working with reputable and well-established moving companies is better.
Moving Downtown, with its movers in Contrecoeur, complies with these requirements and has been executing every move for a long time now.
Insurance is Your Guarantee
The Contrecoeur Moving Downtown team takes all the necessary measures to avoid damaging the areas of your departure home as well as your new home, by using:
Protective mats for boards;
Clean covers to protect furniture;
Covers for mattresses and sofas.
You can also use our packing service to make sure your goods are fully protected for transport.
The insurance certificate is given during your move which will protect the goods throughout the transport. The insurance covers:
2 million civil liability
1 million for freighters
With Moving Contrecoeur , your move will be stress-free.
 Contact us for more information
Contrecoeur Moving Service
Residential Movers in Contrecoeur
If you're considering moving to Contrecoeur or any other place within the region, it is essential to find a reputable moving company that offers the best moving service in Contrecoeur at the best moving price.
A company such as Moving Downtown is a combination of experience, knowledge, and professional employees. They also have an extensive vehicle fleet to meet all of your moving requirements.
If you're moving to Contrecoeur, our professional's movers will take good care of your furniture, boxes or household appliance.
The movers in Contrecoeur will make sure that everything is packed and secured in the truck. Clean moving blankets are used to safeguard your household appliances and furniture during their transport.
Sometimes, furniture could be removed, and the pieces will be packed in a separate container.
Our moving company in Contrecoeur haw top priority is the complete security of your possessions. Apart from residential relocations, we also manage industrial and commercial moves.
We can handle any relocations over short or lengthy distances with equal professionalism and care.
Moving and delivery with Contrecoeur movers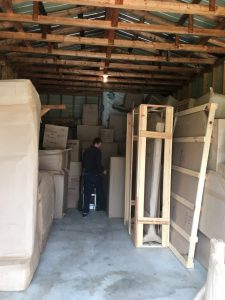 After you have moved to Contrecoeur, there is a chance that you will need us to deliver this piece of furniture or home appliance you located in Montreal or in a retailer that doesn't offer delivery until Contrecoeur.
Our experts in moving in Contrecoeur will pick up your possessions from the store. They will put padding on it and protective layers if needed and move the item with care to your home.
When they arrive at your residence, they will transport the appliance into your home and take care of the unpacking. If you'd like to, they will also set up the appliance or set up the furniture without any difficulty.
Thanks to their years of experience, the job can be done quickly and efficiently, thus saving you from a huge waste of time and much stress.
We can also make furniture for you or even move large objects (like pools, tables or pianos) within your house even if you're not planning to move to Contrecoeur (check our testimonials in Google).
In Summary – There are many reasons to move to Contrecoeur for a move, whether it's for the sake of being closer to your job or the natural world.
Whatever your motive, you'll be able to enjoy an excellent living space and still be connected to the larger cities of the region. There are plenty of roads and highways that traverse the region.
You'll also be connected to the rest of the world with a high-speed Internet connection.
When you're moving to Contrecoeur or any other location, it is recommended to employ an experienced and reputable and reputable moving firm.
With its extensive expertise in all kinds of moving and its complementary service, Downtown Moving Contrecoeur can professionally take charge of the transportation of your possessions as well as household appliances, furniture, and furniture wherever you'd like to move.
Contact us now to discuss your moving or delivery requirements; we will look into ways to solve your issue and provide you with a free estimate.
The criteria that can affect the cost of the move are as follows:
The date of the move;
The moving distance;
The volume of work and the number of movers;
The presence of an elevator and the floor.
For more information about the moving price in Contrecoeur please contact us or use a quick quote.
Industries and Nature Contrecoeur
The city's economic development is largely dependent on the industrial industry with many facilities of ArcelorMittal.
The industrial sector is supported by a port accessible all year round to facilitate international trade and exports directly within the city and is connected to the railway.
Numerous industries profit from these important facilities and like that he encourages the moving Contrecoeur.
It attracts, naturally, numerous people from all over the region. Many of them have the option of making a move to Contrecoeur to be closer to their jobs.
However, Contrecoeur isn't only an industrial zone; It is also green. There are numerous municipal parks in the city's center. Also, all in the vicinity of a town are numerous farms.
And finally, along the Saint-Lawrence River just in front of the city are numerous islands that make up the Iles de Contrecoeur National Wildlife Area.
The islands are preserved in their natural state, as an area for conservation and protection mostly used for bird watching.
Well Connected by Road and the Internet
The tiny City of Contrecoeur is located between road 132, which follows the shores of the River and Highway 30, uniting all the South Shore of Montreal up to Vaudreuil-Dorion.
From Contrecoeur, You can quickly reach Sorel-Tracy, a city which, with a population of 35,000 people, provides an array of goods and services.
If you go to the west, you'll arrive at Brossard and enjoy everything you need from an enormous city.
Just a few minutes later, you will be able to, naturally, just a few minutes away from Montreal. Therefore, moving to Contrecoeur means that you will remain in a city that is vibrant and full of services and utilize the natural surroundings and a small-sized community.
Contrary to other semi-rural areas located in Quebec, Contrecoeur has excellent access to high-speed Internet, and it is effortless for you to conduct work from home if you decide to relocate there and work within the urban area.
Discounts
get the move cheaper
"I just moved to Contrecoeur with this company. Great, very hard working guys! I appreciate the great job, I would definitely recommend their services!"
Contrecoeur Moving Service Across Canada
Moving Contrecoeur Long Distance