professional, fast and affordable service from Gatineau to Montreal city
Moving from Montreal to Gatineau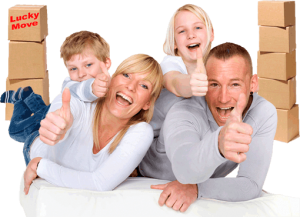 Gatineau is amongst the top wonderful places to live in! It is the fourth largest city in Quebec and provides awesome ease of living and consists of all the amenities of a larger city.
The main features of Gatineau are it's a young, dynamic, and growing city. It is the city which is located next to Ottawa and has its dimensions along the Ottawa River. French is the most common language among the people of Gatineau.
Welcome to the site of Downtown Moving Montréal-Gatineau company that provides an excellent moving service in Quebec and across Canada
Get Yourself Embraced with Experienced and Reliable Movers
So if you are planning to move from Montreal to Gatineau, then don't waste your time looking for other moving companies to get a bad moving experience. You can simply contact Moving Down Town for a joyful Montreal-Gatineau moving journey. We guarantee to offer the best long-distance moving from Montreal to Gatineau in terms of both safety and price. Our additional features include-
Proper analysis and research
Frequent tips of preparation before starting the journey
No hidden costs
Amazing services other than relocation
Easily adjustable
· Work with enthusiasm, dedication, and professionalism
Why You Should Begin Your New Journey at Gatineau?
Gatineau is a city which is located in the western part of Quebec. It is having the fourth largest population in the province. The estimated population of Gatineau is almost 299,700. This city was combined with Hull Buckingham, Masson-Angers, and Aylmer in 2002 making it the one city. Almost 79% of people speak French and the remaining 13% speak English in this city. 
Gatineau comes under the budget-friendly places to live in! Ottawa is considered the most expensive city to live in with an average rent of $1102. But few kilometers from Ottawa, in Gatineau, the rental prices are almost 30%-50% lower. 
If your daily travel to work or school from, Gatineau to Ottawa, you can reduce your travel time. You will not believe but the trip from Gatineau to Ottawa is faster than traveling within Ottawa. You will find a lot of public transport like city buses which can easer your journey. 
If you are moving with your kids, you might be wondering about schooling and employment opportunities in Gatineau. Gatineau offers a very high-quality education system with various interesting things. You will also find many top universities and colleges in the city.
If you have not found a place for your stay, you can select any type of housing using many services on the web. You can easily select any type of apartment from the internet depending upon your budget. It will let you select your preferences such as ground floor etc. 
Before you move, try to visit the city once to avoid confusion and other problems. If you are planning to move with your family, then making a trip to Gatineau before finally moving is the best option. Due to the large number of visits, you can easily get familiar with the food and accommodation systems.
Insurance is Your Guarantee
The Gatineau Moving Downtown team takes all the necessary measures to avoid damaging the areas of your departure home as well as your new home, by using:
Protective mats for boards;
Clean covers to protect furniture;
Covers for mattresses and sofas.
You can also use our packing service to make sure your goods are fully protected for transport.
The insurance certificate is given during your move which will protect the goods throughout the transport. The insurance covers:
2 million civil liability
1 million for freighters
With Downtown Moving Montreal-Gatineau , your move will be stress-free.
Price Moving from Montreal to Gatineau
The criteria that can affect the cost of the move are as follows:
The date of the move;
The moving distance;
The volume of work and the number of movers;
The presence of an elevator and the floor.
For more information about the moving price Montreal to Gatineau please contact us or use a quick quote.
Moving Montreal-Gatineau Area
Discounts
get the move cheaper
"I just moved to Gatineau from Montreal with this company. Great, very hard working guys! I appreciate the great job, I would definitely recommend their services!"
Moving Gatineau-Montreal Long Distance
Real movers from Montreal to Gatineau, able to help you move your personal belongings safely. By filling out the online quote form, you can benefit from a 10% discount on the total cost of the move.