Moving Laval - Trust Moving Company
Are you looking for service of moving Laval? Moving Downtown can help you to move.
Moving Laval Downtown can help you move
professional, fast and affordable service in Laval city
Welcome to the site of Downtown Moving Laval company that provides an excellent moving service on the South & North Shore of Montreal and across Canada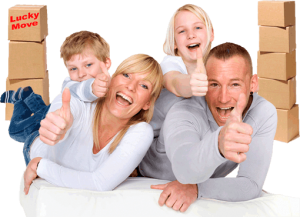 There are many options for moving to Laval and we look forward to helping you.  Our Laval moving company  will provide you with a full range of assistance services, including advice before moving, evaluation, confirmation, insurance, packaging, furniture assembly, delivery and storage.
"Eco" Residential Moving

Laval
For simple local trips, the "Eco" moving option is the most profitable option. Our Laval moving company will provide you with a full range of moving assistance and services for packing, shipping and transferring your goods to your new home, apartment, cottage, condo. With the exception of fragile products, other items can be packaged alone. Boxes containing fragile products must be marked on each box.
Single Package Moving Plan
Our moving company in Laval offers this fixed price solution to single customers, students and those with few items.
Self-Sufficient Moving Plan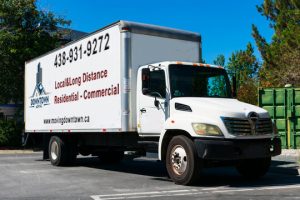 This is a moving plan in order to save money. This solution is conditioned by the client (except for fragile products) before the day of the move. Laval moving professionals are responsible for the packaging of fragile products (dishes, decorations, etc.), household appliances and furniture.
Family Moving Program in Laval
In Laval, our movers are solely responsible for all the processes concerning family moves, from the packaging of the old house until delivery to the new address. It is a plan that can reassure customers.
Note:
All plans require customers to unpack themselves the stock. Movers are only responsible for placing items in the designated location of the new house.
Measure before you move:
Our company's moving professionals will provide a free estimate service at the convenience of the client. The company's moving team performs confirmation checks on the weight of items that require special handling / packaging and explains the company's moving services. Then we submit the evaluation form after entering the specific situation of the client. The piano moving service in Laval and the billiard table moving service in Laval require a more special approach and specialized movers with experience. Our movers will professionally assess and then will move the piano or billiard table.
Laval Office Moving
Our Laval moving company will use its vast experience in office moving to provide companies with very reliable office relocation services. The company can design the best moving plan for various industries and buildings in Laval to meet customer needs. Company that can provide clients with complete moving services, including a preliminary moving estimate, moving plan design, appraisal, preparation of new office design drawings, early delivery of boxes, moving and protecting the new office. When you need to move, please call our moving company in Laval at 438-931-9272.
Whatever the size of the office or the size of the business, Moving Laval will fully manage the clients' move. Regardless of the type of business or institution, move the entire building or part of the factory. We will provide you with complete and competent moving services covering the move of offices and employees.
Negotiation before moving
Both parties need to mutually confirm details of total area, layout plan, number of movers, equipment and other details of new and old offices, and company staff will explain relevant processes before move. The employees of our company in Laval will prepare a moving calendar and a list of categories / service elements necessary according to the needs of the client. Then, according to the list of elements of service, negotiate with the customer the configuration plan and the detailed moving schedule.
 Assessment

Preview the office and submit estimates of moving costs based on survey results, plans and business to clients.
Calendar setting 
The client must be asked to indicate the exact date on which he wishes to move.
Confirm the size
Depending on the type of building, it can sometimes be difficult to move and it can be difficult to secure zones or parking lots. We always adhere to the management and moving operations idealized, and we strive to minimize operating losses caused by the relocation with efficient operations. Detailed consultation with the landlord and renter in advance is essential.
Packaging material and pre-delivered carton
After confirming the assessment, we will pre-deliver the packaging cartons / packaging materials to customers in advance based on customer needs.
Moving day
Employees of our company with a vast moving experience come to confirm the customer's objects to be moved. Then company staff will package and ship the goods, which will be received at the customer's new home in the same day or within a few days. Keep all owner-owned items, such as keys, remote controls, and electronics, as well as valuables, such as cash, wallets, passports, airline tickets, clocks, and jewelry, in a safe place.
Moving hours = 08 am  ~ 10pm (except Sunday). For more details, please contact our staff.
To make an appointment for moving, please contact us at least two to three weeks in advance (except Sundays and holidays) for an arrangement. Please make an appointment in advance during the busy period, the moving booking depends on the current situation. We can book the moving service at the last minute, but the rate for the moving may be different from our scale. You can contact us by phone at 438-931-9272, by filling out our online quote form or by social media.
Payment method: preferably cash, otherwise by bank card, debit, credit, interac, PayPal, on the day of the move.
Supplement: If there is furniture and items that do not come out the door, they must be dismantled. The dismantling can be done in advance by the client, if not the movers will do it for you.
Content of the object:
Small furniture (no need to disassemble or assemble);
Content of the article:
Medium and large furniture (no need to dismantle or assemble);
The bed (to disassemble and assemble);
Wardrobe (must be disassembled and assembled if it does not come out the door).
※ The above cost of moving is reported to the building which must be equipped with an elevator (if there are heavy objects which must be transported by stairs, additional costs will be requested).
※ Maximum restrictions on size and weight of luggage and boxes:
Avoid overloading the boxes, the sum of the three sides (length, width, height) must be between 200 cm and max 30 kg.
Note:
Customers who choose to pack their goods themselves can take advantage of our home delivery of packing materials. A deposit of $ 100 is required upon delivery of the packaging materials. The cost per box will be deducted from the final balance after packaging. If there is extra heavy furniture that needs to be moved, please send the furniture photos in advance to organize the work.
Discounts
get the move cheaper
"I just moved to Laval with this company. Great, very hard working guys! I appreciate the great job, I would definitely recommend their services!"
Moving Laval Long Distance