Moving Fabreville - The Best Movers Laval
Are you looking for service of moving Fabreville Laval? Moving Downtown can help you to move.
Fabreville Laval Moving Service
Moving Fabreville Laval Downtown is the ideal choice for relocating.
professional, fast and affordable service in Fabreville Laval city
Welcome to the site of Downtown Moving Fabreville Laval company that provides an excellent moving service on Laval, the Island of Montreal, North & South Shore in Quebec and across Canada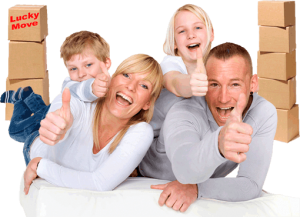 Moving Fabreville Laval Company
Moving Fabreville Laval
Although moving into a new house is a significant milestone in your life, it can also be stressful, chaotic, and emotional. Fabreville Laval movers have the right approach to help you move your house with minimum stress, maximum efficiency, and minimal cost.
Moving Fabreville will work to your specifications and do the job with professionalism and complete transparency. We can provide a tailored and well-planned moving service for your business or home, no matter where you are located in Fabreville or Laval. Moving Downtown movers have years of experience moving people to new homes and offices.
WE OFFER
LOCAL MOVING
Our team has over 20 years' experience in moving. We will ensure that your move is smooth, safe, and enjoyable for your family.
STORAGE
We can store your belongings in a secure and heated storage unit in Fabreville, Laval if you aren't ready to move immediately. You can rent our spaces for short-, medium-, or long-term. They are charged monthly.
LONG-DISTANCE MOVING
Moving Downtown movers can help you plan your move, pack your belongings safely and deliver your possessions.
PACKING SERVICE
Our packing experts provide top-quality packing services using high-quality equipment and materials. Fabreville Moving guarantees smooth, safe, and nice packing for residential and commercial customers.
COMMERCIAL MOVING
We will help you move your office smoothly and without causing any disruption to your business. Your new office will be ready in no time thanks to Moving Downtown experience, dedication and hardworking staff.
FURNITURE ASSEMBLY
Our professional and experienced crew can assemble any bed, bookcase, or entire modular office system. Our team has extensive experience setting up conference rooms, hotels, and offices.
PROFESSIONAL MOVERS LAVAL, FABREVILLE
We know how precious your possessions are and will take care to protect them. All of our moving trucks are equipped with the required protective equipment. All costs include fuel, insurance, mileage, and all equipment. We will provide you with the best and safest moving experience, whether moving across the street or to another province.
HASSLE-FREE MOVING WITH EXPERIENCED RESIDENTIAL MOVERS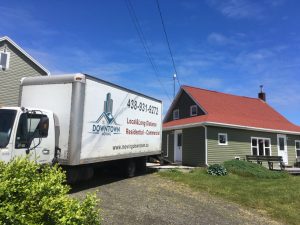 Moving Downtown offers hassle-free residential relocation services within the Fabreville region. We're dedicated to surpassing expectations and delivering an outstanding customer experience.
Our professional team will take care of your precious possessions and help make Fabreville move effortlessly. Every employee undergoes thorough background checks and is instructed to be courteous, polite, and knowledgeable about industry best methods. We're ready to meet all your needs regardless of the magnitude of your next venture.
Professional home movers possess the required abilities and tools to assist you in moving swiftly and effectively.
It's cost-effective to employ professionals to move your furniture. The professionals perform the work efficiently, meaning there is no wasted time or money.
Engaging the assistance from professional residential movers eases the stress associated with moving. They can help you plan your move and guide you from beginning to end.
They can be valuable in tough tasks like carrying heavy loads and packing. It is unnecessary to tackle these by yourself and run the risk of injuries or accidents.
Fabreville Laval : Residential Moving Service
Our company is happy to help you plan, organize, and complete your residential move from Montreal to Fabreville.
Moving is often an event that a person has been anticipating for a long period. It should therefore be handled professionally and with care. We will ensure that our customers are comfortable during and after their move. Our goal is to provide high-quality services at affordable moving prices and make our customers happy.
Our movers in Fabreville are known to be friendly, efficient, and respectful. They will assist you and give you the advice to help you save money on your Fabreville move. They are experts in planning the move, so it is quick, efficient, and professional.
We offer piano moving services in Fabreville to some of the best piano movers in the region. Our pros will transport and set up your piano on any floor in your home at an affordable price.
If you own a large basement, you can count on our pool table transport and installation services in Fabreville. This is a very detailed service, and our pool table installation specialists will take full responsibility for it.
Commercial Moving Service in Fabreville
Moving Downtown provides the services of commercial movers if your company requires commercial relocation in Fabreville. These services are provided with professionalism and dedication at all levels, no matter how complex or long-lasting.
We can deliver heavy commercial equipment to Fabreville or provide a complete business/office relocation service. Our services will be a major difference from other local service providers.
Long Distance Moving Service in Fabreville
Do you have plans to move your house or apartment long distance from Fabreville? Perhaps you are moving out of Fabreville to another city in Canada, Nova Scotia or New Brunswick.
We are available to help you in any way we can. Our services include safe transportation, expert packing, all-inclusive equipment, and clean trucks. All this at a very affordable price. We have the resources to help you organize your Fabreville last-minute move without increasing your costs or compromising your budget.
TRANSPARENT PRICING - MOVING FABREVILLE
We provide transparent and upfront pricing for moving services without any hidden fees or charges.
COMPLETE INSURANCE
We provide full insurance coverage to ensure the safety of your belongings and property.
CLEAN EQUIPMENT
Regularly, our trucks and equipment get treated for parasites, bacteria, and viruses.
COMPETITIVE STAFF
Our movers are highly skilled, experienced, and in good physical condition.
TRUCKS FULLY EQUIPPED
All of our trucks are clean and well-maintained.
Book quickly and easily.
It's never been easier to get a quote or book your move.
It is important to hire a professional moving company when you Moving Fabreville Laval. Moving Downtown, a local moving company, provides top-quality services and strives to provide effective solutions that fit each customer's moving budget.
Moving Downtown can provide a complete moving service from A to Z. They will be able to alleviate any stress and meet all your needs throughout the process.
For more information about the moving price in Fabreville Laval please contact us or use a quick quote.
Discounts
get the move cheaper
Movers Fabreville Laval 👇
Moving Fabreville Laval Long Distance