Moving Sainte-Anne-des-Plaines - Nr1 Movers in Quebec
Are you looking for service of moving Sainte-Anne-des-Plaines? Moving Downtown can help you to move.
Sainte-Anne-des-Plaines Moving Service
professional, fast and reliable moving from Sainte-Anne-des-Plaines to Montreal
Moving Sainte-Anne-des-Plaines Company
Moving Sainte-Anne-des-Plaines – During the  shifting of your house, the biggest challenge is the shifting of large size belongings and goods to the new home. If you've ever done a house shifting, you may know this challenge. Not just that, during the shifting, it's possible that some of the important large furniture gets damaged, bent or scratched if it's done by an unprofessional or DIY.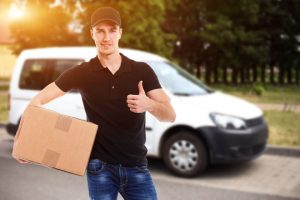 That's why you might need to consider hiring a professional moving company Sainte-Anne-des-Plaines that can safely shift your home and office furniture and essentials to the new place (if they're professional and know the job). Especially, if you're from Sainte-Anne-des-Plaine, Moving Downtown might be a better choice for you. How? We'll talk about it later in the article.
Below we've mentioned an ultimate guide for hiring moving Sainte-Anne-des-Plaines companies, what to look for and which one might be best for you:
What to Look for When Hiring a Moving St-Anne-des-Plaine Company?
Before going straight into the review of moving company in Sainte-Anne-des-Plaine: Downtown Moving, let's have a brief guide on things to look for when you're hiring movers for your house, office, or shop shifting:
Skills of the Movers Sainte-Anne-des-Plaines

You're hiring a mover in Sainte-Anne-des-Plaines so they can move your goods from one building to another. Why don't you do it yourself and why give so much money to third-party companies? You're not going to do it yourself because you don't have the skills and dedicated vehicles and equipment for packaging and moving Sainte-Anne-des-Plaines large goods safely.
That's the difference!
What if the movers that you've hired aren't professional? Waste of money, right? That's why the movers who're going to work in your home shift must be skilled enough that they can pack, move, transport, and safely place the goods in their place, on time and without creating any mess.
You can consider checking their portfolio, past experiences, and training certificates to make sure the person who will work in your shift is skilled and professional.
License Moving Sainte-Anne-des-Plaines

Moving companies in Sainte-Anne-des-Plaines often use enormous trucks and pickups to carry and transport your goods from one place to another. In Laurentides, Canada (a place where Sainte-Anne-des-Plaine is located), an HTV license is necessary for the drivers of Sainte-Anne-des-Plaines moving companies.
Of course, the movers are going to carry your expensive goods such as sofa, TV, AC, refrigerator, computer, tables and many other valuable, costly and fragile goods. You need to make sure that the driver of that moving Sainte-Anne-des-Plaines company has an active HTV license.
Especially in Sainte-Anne-des-Plaines, HTV license is compulsory for all moving company Sainte-Anne-des-Plaines drivers.
Communication and Qualification
Movers Sainte-Anne-des-Plaines can save your time, efforts, and energy during the shifting process. However, if they are not professional in communication, it'll not be a good experience. If unprofessional personnel visit your home and they can't professionally communicate with you, you're going to have a good experience with them.
Hiring movers means that you're putting your trust in them by handing them your whole house's furniture. Therefore, aside from the price, qualification, and communication is also the main factor to consider. 
Pricing Moving Sainte-Anne-des-Plaines

Pricing is one of the most important factors to consider when hiring any moving company. The pricing depends upon the inflation, the company's standard, and the area where you're living. Sainte-Anne-des-Plaine is a middle-class city, so that the average might be affordable and not too high compared to other cities such as Victoria and Oshawa.
The company's pricing is dependent on the overall weight of the goods, the number of items, the size of things, and, of course, the distance of the traveling. We can't tell you precisely what the charges are, but on average, a moving company in Sainte-Anne-des-Plaine should cost about $1,400 for 1,500 kg weight for traveling of 1,600 Km.
Some companies also charge per hour rates which should cost about $50-$80 depending upon the multiple factors we've mentioned above.
Question You Should Consider Ask When Hiring the Moving Company
You might have multiple moving companies Sainte-Anne-des-Plaines that are willing to do your shifting. Apart from the above guide sections, there are a few questions that you can consider asking them. It might help you to find a better company according to your safety and security needs:
Insurance
The first thing you have to ask them is about the insurance policies. Some companies offer insurance, and some don't. It all depends on the pricing and standard of the moving company. Of course, if you hire a low-cost private mover, they'll not offer you any insurance, but a premium licensed moving company will.
Clear the pricing thing first. Instead of arguing in the end, it's better to clear before shifting. You need to ask how they charge, payment method, and other things related to pricing. Make sure to ask them whether they charge hourly or one fixed cost.
Fragile Goods Safety
There might be some fragile goods in your shiftings, such as TV, glass table, marble decors, and water fountains. Make sure to check how they handle the fragile goods because of the unprofessional skills of the movers. You do not want to break your expensive, delicate goods.
Best Moving Company in Sainte-Anne-des-Plaine
There are hundreds of moving companies in Sainte-Anne-des-Plaine. Some of them either are too expensive, some don't provide safe shifting, some don't offer insurance policy, or there are multiple downsides in each company operating in Sainte-Anne-des-Plaine.
However, after a deep search, we found that Moving Downtown might be an ideal choice for you. The pricing is acceptable, offers insurance free of cost, dedicated fragile goods handling, licensed drivers, and everything is perfect in this company.
Moving Aria Sainte-Anne-des-Plaines
Moving Sainte-Anne-des-Plaines Long Distance