Moving Montreal - Movers N1 Best Service & Price to Move
Are you looking for service of moving Montreal? Moving Downtown can help you to move.
Moving Montreal Downtown is the ideal choice for relocating.
professional, fast and affordable service in Montreal city
Welcome to the site of Downtown Moving Montreal company that provides an excellent moving service in Montreal, Quebec and across Canada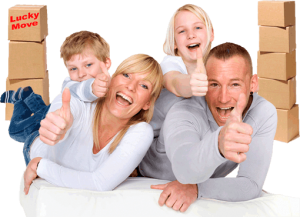 Whereabouts Moving Companies in Montreal
Introduction
When will you relocate to Montreal? You're about to enter the second-largest city in Canada, but it's crucial to be ready.
Quebec, a province with a large French-speaking population, is where Montreal is situated. The Canadian province of Ontario is located immediately to the west of Montreal, while the United States border is less than an hour's drive to the south.
The city's software and IT industries are thriving and are bringing in new employees for firms. Consequently, relocating to Montreal for work might be a wonderful, transformative decision.
Our primary goal is to give you current information that will help you with your move to Montreal. The key elements of moving companies in Montreal are covered below.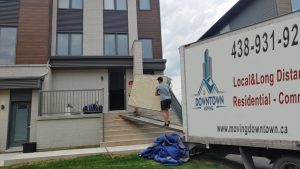 For your home or commercial move, there are lots of top reliable Moving Companies in Montreal. This Montreal mover will offer you the greatest service at the most competitive hourly prices, all while being pleasant and extremely professional.
That goes to great lengths to ensure that our Montreal moving business only works with the best movers. They do not hire just anyone because they are one of the most responsible moving companies in Montreal. This Montreal movers have years of industry experience. They are the epitome of professionalism, always courteous and approachable, and outstanding at providing customer service. Count on just Montreal's top moving firms!
Insurance is Your Guarantee
The Montreal Moving Downtown team takes all the necessary measures to avoid damaging the areas of your departure home as well as your new home, by using:
Protective mats for boards;
Clean covers to protect furniture;
Covers for mattresses and sofas.
You can also use our packing service to make sure your goods are fully protected for transport.
The insurance certificate is given during your move which will protect the goods throughout the transport. The insurance covers:
2 million civil liability
1 million for freighters
With Moving Montreal , your move will be stress-free.
 Contact us for more information
Travel and working hours for Movers Companies in Montreal
In general, the minimum working time and the travel time are charged by all moving firms in Montreal.
They charge a minimum working time as one of the top moving companies in Montreal. The minimum amount of time that must be worked is 2 hours for 2 movers and 3 hours for 3 movers.
This is easy accomplished because most moves take at least that long, if not longer. They take pride in performing the best work in the most efficient manner possible as one of the top moving companies in Montreal.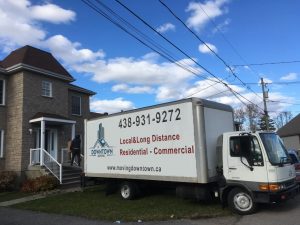 Long coffee or lunch breaks are never a waste of time for any Montreal moving company. The entire time they are on your property, experienced Montreal movers are focused on meeting your demands.
In Montreal, the so-called journey time is one hour for a round-trip (30 minutes for coming to you and 30 minutes for coming back to our garage). As a result, we charge a minimum of 3 hours for 2 movers and 4 hours for 3 movers when moving within Montreal, including transport time within the city.
They have the cheapest rates among Montreal moving companies. Before your move even starts, they will provide you an accurate and comprehensive estimate after taking into account all the unique aspects of your move.
The Montreal moving business never has any unexpected expenditures or extra fees. Starting the moving process, they want to be open and truthful with every client.
Montreal moving assistance at short notice
Contact them if you need help moving in Montreal, whether it's a big move like moving a house or relocating a business or something smaller.
Even if you booked your move at the last minute, the reliable and efficient movers can step in right away to make it a joyful and stress-free experience.
Let's face it, life occasionally throws us unexpected turns, and sometimes clients may need to move with little or no warning. Do not worry, the Montreal moving company can help you out. Even if you have a few days to vacate your residence. You can get help from the Montreal movers!
Yes, a last-minute transfer has unique needs and situations that must be met in order to satisfy the client.
In the event that your new home is not yet ready, they can even suggest storage possibilities. Your short, last-minute move might be made a reality with the aid of Montreal movers. For the moving companies in Montreal, nothing is impossible.
Freight Trucks in Montreal with Movers
Whether it is a local relocation inside Montreal or a long distance move from Montreal, the moving trucks are prepared to assist you at any moment.
Please let them know if you need to move to Montreal across a long or short distance, and they'll offer professional assistance and work to make the process as easy and enjoyable as possible.
The customers can rely on them and know that when they select the top Montreal movers, they won't have to worry about their relocation because moving companies in Montreal have excellent ratings. Moving may be quite stressful, thus Montreal movers want to take every possible measure to make the process enjoyable.
The Montreal moving company is well-known for offering relocation services in Montreal at cheap costs. We attempt to adjust our charges for your move in accordance with your budget because we are quite aware that you are seeking for the best movers at the lowest cost.
Moving Costs in Montreal: High Quality at Low Price
Montreal has an excessive number of moving companies, and the costs are very comparable. The issue at hand is the level of service. You can choose a moving company in Montreal by simply reading the client testimonials for each one separately.
That is precisely what distinguishes Montreal moving firms from one another. Each customer's needs are taken into account while creating a moving package for them. Different people produce different moves. So why would they have a flat rate pricing policy? The Montreal moving company does not function in that manner.
Moving companies in Montreal take great effort to accurately price each move while taking into account all the specific requirements of each client. Other locations have a modest quantity of items or perhaps want to perform a partial transfer, while some people have vast properties and need a lot of heavy and bulky items to be relocated.
Each of these transfers has individual needs, and the Montreal moving company will take whatever steps are necessary to provide a best and cheap quote for all clients.
The criteria that can affect the cost of the move are as follows:
The date of the move;
The moving distance;
The volume of work and the number of movers;
The presence of an elevator and the floor.
For more information about the moving price in Montreal please contact us or use a quick quote.
Discounts
get the move cheaper
Moving Montreal Long Distance