Moving Service in Lachine with the Best Movers
Moving Service in Lachine at the Best Price
Have you bought a new house or apartment in Lachine? Are you planning to move to or from Lachine and are you looking for a reliable moving company in Lachine? What is the best price for moving service in Lachine?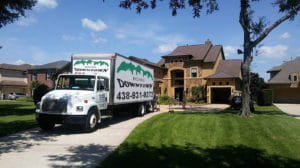 Whether it's a residential or commercial move, our movers in Lachine can help you to move your property in a friendly atmosphere. Your needs are our priorities: moving house, apartment, moving piano, pool table, safe, furniture assembly, kitchen assembly, packaging, storage, cleaning, pallet delivery, moving fragile items …
Long distance moving service between Lachine and Ottawa or Toronto, from Montreal to Rimouski or Saguenay, move from Gatineau to Montreal, Quebec or Levis. Moving or transporting pallets between Montreal and Mont-Tremblant or Trois-Rivières, Montreal to Val d'Or, Sherbrooke to Montreal. Delivery of household appliances, furniture from Lachine to Montreal, South Shore and North Shore…
The price of moving to Lachine or from Lachine. Our company in Lachine offers a regional moving price starting from $ 65 / hour (before May 25 or from July 4) for a complete truck equipped and a driver as a mover. A regional or local move is considered to be a move within a maximum radius of 55 km from Lachine.
The cost of moving to Lachine.  The rate for two movers with a fully equipped truck can vary between $ 85 and $ 115 per hour during the out of season (before the end of May and from mid-July). Each additional mover costs an additional $ 25. That means that if the price for the move is $ 75 by hour for two movers with a truck and you want a third mover, then the price will be $ 100 by hour.
For each regional move (max 55km from Lachine) our company requires a minimum of two hours of work and one hour of travel time. Travel time is the cost that the company spends so that the movers go to the client and when the move is finished, to came back at the parking lot.
For example: the moving time starts when the movers have arrived at the workplace by signing the contract with the customer and stops when the customer has checked that the truck is completely unloaded. If the moving time is two hours and 10 minutes, one hour of travel is added and the customer pays the amount for 3h10min.
What services are included in the moving price? Our moving company offers exclusively for our clients several services which are included in the price of movers: Lachine packing service; Furniture assembly or dismantling service in Lachine; Storage in Lachine; Collection of furniture from several places and delivery etc.
Relax, we take care of everything!
Residential Moving in Lachine – Thinking about moving to Lachine, because you bought a house, an apartment, you signed a lease or want to move from Lachine to another region. Our reliable movers in Lachine can help you handle and transport your goods with care. Our moving company in Lachine offers the best service among all moving companies in Montreal.
Commercial moving in Lachine – Among many moving companies in Montreal our company is the leader in commercial moving in Lachine. Whether you need to move a store, a factory, a company, a warehouse, a space under construction or offices, our movers can help you with this heavy work. Contact us to move safes, commercial refrigerators or to transport pallets, office tables, professional Xerox and much more…
Pool table moving in Lachine. Complete moving service: assembly and disassembly of pool table. Our movers can move all models of pool tables, snooker. For all needs regarding pool tables in Lachine call our professional movers.
Piano moving in Lachine. For all kinds of pianos, contact our piano moving company in Lachine. Our piano movers can help you move any piano: Grand Piano and Upright Piano.
Lachine Long Distance Moving Service – Our company is committed to offering superior quality moving services from Lachine to any city in the province of Quebec, Ontario, New Brunswick or Nova Scotia. Good planning is the key to the success of a long distance move which may require warehouse, packing fragile items and professional handling of your goods. We are committed to organizing and supporting your long-distance move and the project of moving people in and out of Lachine in complete safety and in the best conditions. Get the best moving costs and affordable prices for the best move by choosing a responsible company. Take advantage of a transport service at the best price versus quality of service, at a fixed rate to all cities of Quebec and Ontario, New Brunswick and Nova Scotia.
Moving Lachine to New Brunswick
Moving Lachine to Nova Scotia
Moving Lachine to Ontario
Moving Lachine to Quebec
Moving Lachine to New Brunswick
Lachine long distance moving service, moving to or from Lachine, moving from Lachine to Bathurst, moving from Lachine to Campbellton, moving from Lachine to Dieppe, moving from Lachine to Edmundston, moving from Lachine to Fredericton, moving from Lachine to Miramichi, moving from Lachine to Moncton, moving from Lachine to Sainte John
Moving Lachine to Nova Scotia
Moving Lachine to Ontario
Moving Lachine to Quebec
What should you know when moving to Lachine (Quebec)??
To move to Lachine, it is better to have a car since there is no metro. Public transportation exists, but it takes longer to get to Montreal. The speaking language in Lachine is French which is the preponderant and official language of the province of Quebec. In general, Lachine offers a picturesque landscape at the bottom of the St. Laurent River, which attracts many people to move there.

Seniors Discounts
        5 – 10 %

Students Discounts
      5 – 10 %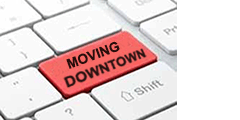 10% online estimation discount