Moving Lasalle: Your Guide to a Stress-Free Move
Why choose Moving Downtown for my moving Lasalle?
Moving Lasalle: Your Guide to a Stress-Free Move
Moving Lasalle can be an exciting but stressful experience. Whether you're moving to a new home in Lasalle, a suburb of Montreal, or relocating to another part of the country, there are a lot of details to consider. In this article, we'll provide you with some tips and advice to help make your move to Lasalle as smooth and stress-free as possible.
The key to a successful move is to start planning early. Ideally, you should begin preparing for your move at least 8-12 weeks in advance. This will give you enough time to sort through your belongings, pack up your things, and make any necessary arrangements for your move.
Creating a checklist is an essential step in the moving process. Your checklist should include everything from packing supplies to hiring a moving company. Having a detailed list will help you stay organized and ensure that you don't forget anything important.
Hire a Professional Lasalle Moving Company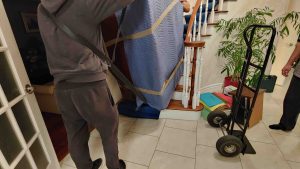 When it comes to moving, it's always a good idea to hire a professional moving company. They can help you with everything from packing and loading to transporting your belongings to your new home. Make sure to research different moving companies in Lasalle and get quotes from a few before making a decision.
Declutter and Donate Unwanted Items
Moving is the perfect time to declutter and get rid of any unwanted items. Take some time to go through your belongings and decide what you want to keep, donate, or throw away. This will not only help you pack less but also make your new home feel less cluttered and more organized.
Labeling your boxes is another essential step in the moving process. Make sure to label each box with its contents and which room it belongs in. This will make unpacking much easier and save you time in the long run.
Don't forget to notify your utility companies of your move. This includes your gas, electric, water, and internet providers. You'll need to arrange to have your services transferred or disconnected, depending on your situation.
Pack a Moving Day Essentials Kit
Pack a moving day essentials kit with everything you'll need for your first night in your new home. This should include toiletries, a change of clothes, bedding, and any other essentials you'll need before you've unpacked all your boxes.
Moving to Lasalle can be an exciting adventure, but it can also be a stressful experience. By following these tips and advice, you can make your move as smooth and stress-free as possible. Remember to start planning early, create a checklist, hire a professional moving company, declutter and donate unwanted items, label your boxes, notify utility companies, and pack a moving day essentials kit. Good luck with your move!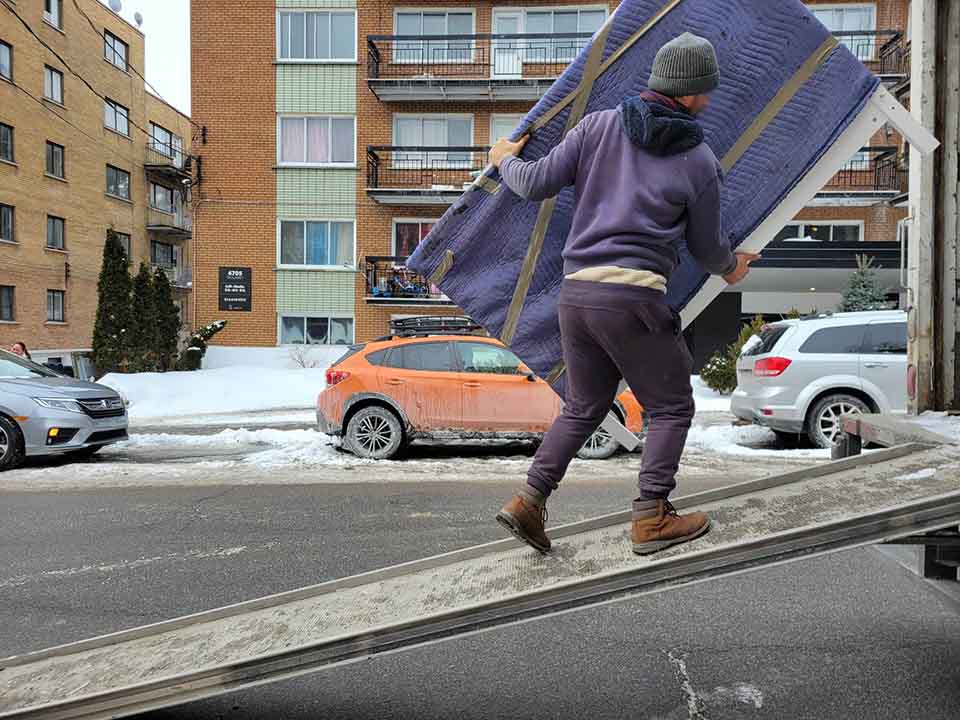 Moving LaSalle – Service at the Best Price
Move to LaSalle with trusted movers, in a friendly atmosphere.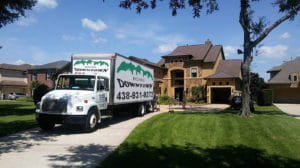 Our movers in Lasalle help people move their personal belongings from a house, apartment, office or business, from one place to another in Lasalle and the surrounding area. The best service at the best moving prices offered by our moving company in Lasalle.
Customer satisfaction is our primary objective and for this we provide you with a wide range of qualitative services at competitive costs. Thanks to our versatile and qualified movers, the handling work is done with precision and optimal speed. Whether it is a residential or commercial move, the movers perform with responsibility the tasks of handling, assembling furniture, moving piano, assembling pool tables, packaging fragile objects, storage etc.
How does the moving price in Lasalle calculate?
Our rate for the moving service in Lasalle starts from $ 65 / hour (between July 10 and May 20). The local moving Lasalle price includes:
the truck fully equipped with a driver as a mover.
Usually for each local move, our company requires a minimum of two hours of work plus one hour of travel time.
The price for the classic moving Lasalle service, that means a truck fully equipped with two movers, can vary depending on the customer's request. The hourly rate is individually accommodated for each local move. There are several factors that influence the total cost of Moving Lasalle:
the date of moving;
the distance;
the floor;
and the number of movers necessary for the volume of work.
To know the price of your moving, do not hesitate to contact us by phone or by filling out the online estimate form. If necessary, a representative of the company can come to do a free estimate of the cost of moving.
Residential Moving Lasalle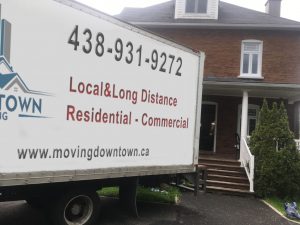 If you plan to move to Lasalle soon, but the moving organization is causing you the problems, then it is better to trust the professionals in moving houses, apartments, chalets, furniture deliveries, transport of objects… We will offer you impeccable service in a pleasant atmosphere. By trusting our movers, you will get rid of the stress concerning the moving work and at the same time you can work in your sphere of activity, knowing that our specialists in residential moving can carry out: packing, assembling furniture, unplugging and plug in the appliances, cleaning after the move, etc.  All your goods will be fully protected with moving blankets, mattresses with plastic bags, the floor with board cover… The integrity of your goods is our priority.
Commercial moving to Lasalle
Corporate moving, office moving, store moving, commercial fridge move, safe move to Lasalle requires a double responsibility concerning the organization of the move work. Moving heavy industrial equipment requires experience and a lot of strength to get the job done. This is why it is essential to call on companies specialized in commercial moving. Call Moving Lasalle company for your commercial move to or from Lasalle and we will guarantee the best moving service in Lasalle.
Piano Moving Service in Lasalle
Moving a piano requires special tools and professional movers with a precise approach. Our moving company, put at your disposal a team of professional piano movers in Lasalle, who are capable of carrying out the removal or transport of upright piano, grand piano or any musical instrument.
For all your assembly, disassembly, carpet change, moving, pool table transport needs in Lasalle, our team of movers is always at your disposal. Contact our Lasalle pool table moving team for the best service among all Lasalle moving companies. For all your needs, Moving Downtown is the ideal option for your Lasalle moving.
Need to assemble furniture from IKEA, Walmart, Brault and Martineau, Costco, Sears? Our assembly technicians in Lasalle can help you assemble any furniture complexity, including hardwood furniture assembly. We can come to your place for assembly and disassembly of all kinds of household furniture, office furniture, kitchens, etc.
Lasalle Moving Service Across Canada
Long distance moving from or to LaSalle
Planning a long distance move soon? We are committed to offering superior quality moving services at a fixed rate from Lasalle to any city in Quebec, Ontario, New Brunswick or Nova Scotia. Service of movers at the best prices: Moving from LaSalle to Québec, Levis, Moving from LaSalle to Toronto, Kingstοn, Moving from LaSalle to Lοndοn, Moving from LaSalle to Mississauga, Moving from LaSalle to Niagara Falls, Moving from LaSalle to Oshawa, Moving from LaSalle to Magog, Moving from LaSalle to Sherbrooke, Drummondville, Moving LaSalle – Trois-Rivières, Rimouski, Moving LaSalle to Drummondville, Moving from LaSalle to Saguenay, Gaspésie,  Moving from LaSalle to Rivière du Loup, Rimouski, Moving from LaSalle to Chicoutimi,  Moving from LaSalle to Ottawa, Gatineau, Moving from LaSalle to Mont-Tremblant, Rawdon, Moving from LaSalle to Val-d'or, Moving from LaSalle to Fredericton, Moncton, Moving from LaSalle to Halifax etc.