Moving Old-Montreal - Movers at Best Price to Move Montreal
Why choose Moving Downtown for my moving Old-Montreal?
Old-Montreal Moving Service
Welcome to the site of Downtown Moving Old-Montreal company that provides an excellent moving service on the South & North Shore of Montreal and across Canada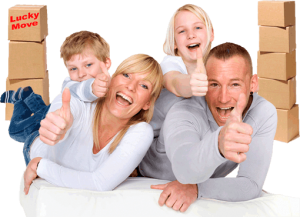 Moving Old-Montreal Company
Finding the Best Movers Company in Old-Montreal
Whether you're moving across the city or across the country, the right movers can make all the difference in ensuring a smooth and stress-free moving Old-Montreal.
But with so many movers to choose from, how do you find the best one for your needs? Here are a few tips to help you find the best movers company in Old-Montreal:
Get recommendations: Ask friends, family, and coworkers for recommendations on movers they've used in the past. Personal recommendations can be a great way to find a reputable and reliable company.
Research online: Look for online reviews and ratings of movers in your area. Websites like Yelp, Google, and the Better Business Bureau can be helpful resources for finding a reliable company.
Get multiple quotes: It's a good idea to get quotes from several different movers before making a decision. This will give you a better sense of the market rate and help you find the best deal.
Consider their services: Some movers offer a full range of services, including packing, storage, and transportation, while others may only offer basic moving services. Consider what services you need and look for a company that can meet those needs.
Ask about insurance: It's important to ensure that your belongings are protected during the moving process. Ask movers about their insurance policies and make sure you have adequate coverage for your belongings.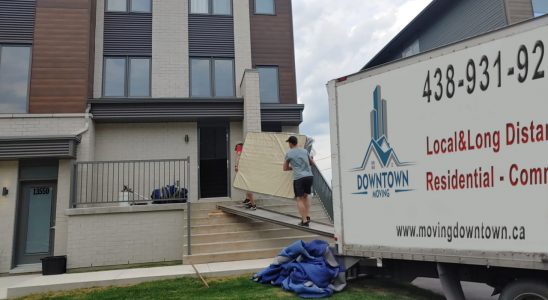 By following these tips, you can find a reliable and reputable movers company in Old-Montreal that will make your move as smooth and stress-free as possible.
Old-Montreal Moving Service
Old-Montreal is a historic neighborhood that offers a unique blend of old-world charm and modern conveniences. With its cobblestone streets, historic buildings, and picturesque views of the St. Lawrence River, Old-Montreal is a popular destination for those looking to relocate and experience the city's rich history and culture.
If you're considering moving to Old-Montreal, here are a few things to keep in mind:
Housing options: Old-Montreal offers a range of housing options, from charming brick townhomes and Victorian mansions to modern high-rise buildings. Whether you're looking for a cozy studio or a spacious family home, you'll be able to find something to suit your needs in Old-Montreal.
Transportation: Old-Montreal is well-connected to the rest of the city via the metro and bus systems, as well as by bike and on foot. The neighborhood is also home to the Old Port, a popular destination for tourists and locals alike, which offers a variety of transportation options including ferries and the Bixi bike-sharing program.
Cultural attractions: Old-Montreal is home to a variety of cultural attractions, including the Notre-Dame Basilica, the Pointe-à-Callière Museum, and the Montreal Science Centre. The neighborhood also hosts a variety of events and festivals throughout the year, including the Montreal Jazz Festival and the Fête des Neiges.
Dining and entertainment: Old-Montreal is known for its diverse dining scene, with a range of restaurants, cafes, and bars to choose from. From trendy bistros and artisanal coffee shops to classic brasseries and rooftop bars with views of the city, there's something for everyone in Old-Montreal.
Overall, moving to Old-Montreal is an exciting and rewarding experience. With its rich cultural heritage, convenient transportation, and diverse dining and entertainment options, this neighborhood is a great place to call home.
What is the cost of moving to Old Montreal
Moving costs can vary greatly depending on a number of factors, including the distance of the move, the size of your household, and the amount of stuff you need to move. In general, the cost of moving to Old Montreal from within the same city is likely to be lower than the cost of moving to Old Montreal from a different city or country.
Some other factors that can affect the cost of your move include:
The time of year you are moving: Moving during peak season (usually the summer months) can be more expensive than moving during the off-season.
The type of moving service you use: If you hire a full-service moving company, they will handle everything from packing and transporting your belongings to loading and unloading them at your new location. This is likely to be more expensive than doing the move yourself or hiring a moving company to just transport your belongings.
Whether you need to store your belongings: If you are unable to move into your new home immediately, you may need to pay for storage for your belongings. This can add to the overall cost of your move.
It's difficult to give an accurate estimate of the cost of a move to Old Montreal without more information about your specific circumstances. I recommend getting quotes from a few different moving companies to get a better idea of the cost of your move.
Discounts
get the move cheaper