Moving Villeray - Best Movers in Montreal at Best Price
Why choose Moving Downtown for my moving Villeray?
Welcome to the site of Downtown Moving Villeray company that provides an excellent moving service on the South & North Shore of Montreal and across Canada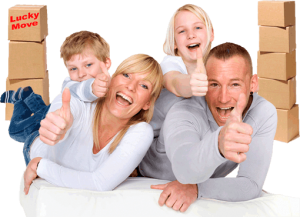 Insurance is Your Guarantee
Moving can be a stressful and overwhelming experience, but hiring a professional moving service can make the process much smoother and more efficient. If you're looking for a moving service in the Villeray neighborhood of Montreal, there are a few key things to consider.
First, it's important to do your research and find a reputable and reliable moving company in Villeray MTL. Look for companies with good reviews and a track record of providing high-quality service. You should also ask for references and get estimates from multiple companies to ensure you're getting the best deal.
When choosing a moving service in Villeray, it's also important to consider the services they offer. Some companies may only offer basic moving services, while others may offer additional services such as packing and storage. If you have a lot of fragile or valuable items, you may want to look for a company that offers extra protection for these items.
It's also a good idea to think about the size of your move and the resources you'll need. If you have a large home with a lot of heavy furniture, you'll likely need a larger moving truck and more movers. On the other hand, if you're just moving a small apartment, you may be able to get by with a smaller truck and fewer movers.
Finally, don't forget to ask about the cost of the move. Be sure to get a detailed quote that includes the cost of all services, as well as any additional fees or charges. Make sure you understand exactly what is included in the quote and don't be afraid to negotiate or ask for discounts if you think the price is too high.
Overall, hiring a professional moving service in Villeray can make the process of moving much easier and more efficient. By doing your research and choosing a reputable company, you can ensure that your move goes smoothly and you have one less thing to worry about.
Discounts
get the move cheaper