Are you looking for a moving company with reliable movers? Moving Ahuntsic Downtown can help you move.
Moving Services in Ahuntsic, Montreal (MTL) - Get a Customized Quote
Why choose Moving Downtown for my moving Ahuntsic?
professional, fast and affordable service in Ahuntsic city
Welcome to the website of the company Moving Ahuntsic that offers a quality local & long distance moving service on the South & North Shore of Montreal and across Canada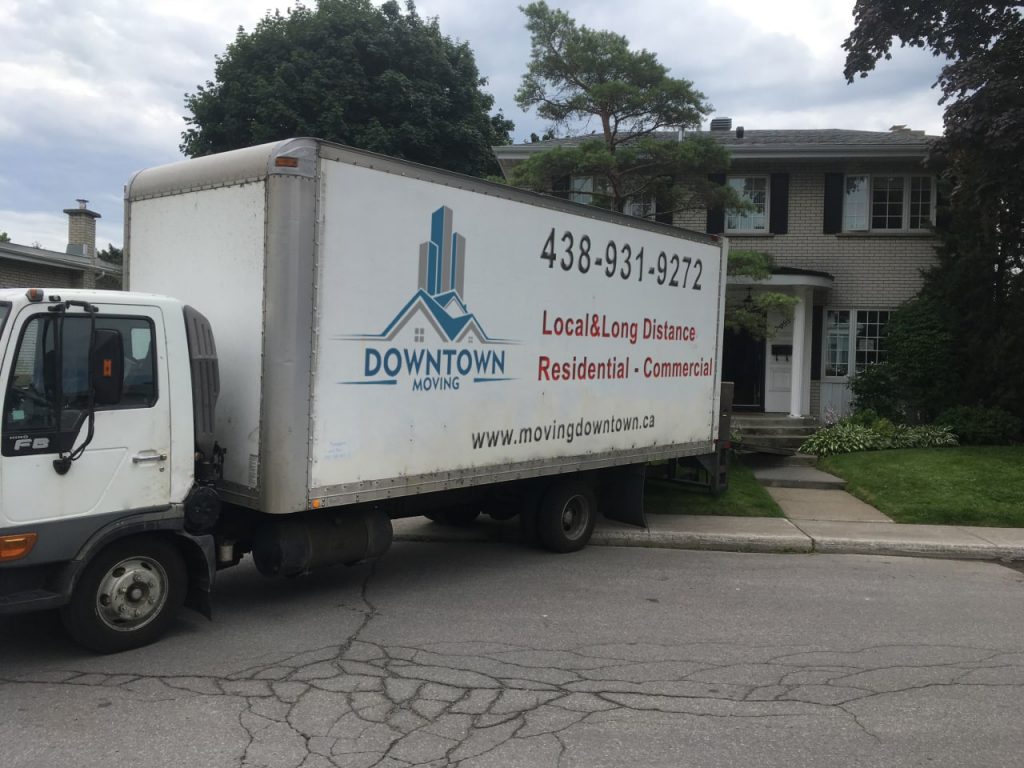 Our moving company has a team that offers excellent moving service at the best rates, which is proven by thousands of our satisfied customers in Ahuntsic areas!
Tips for a Smooth Moving Experience in Ahuntsic, Montreal
Are you planning to move to Ahuntsic, Montreal? Moving Ahuntsic can be a daunting task, especially if you are not familiar with the area. But with proper planning and organization, you can have a smooth and stress-free moving experience.
Here are some tips to help you prepare for your move to Ahuntsic:
Plan ahead: Moving Ahuntsic requires a lot of planning and preparation. Create a timeline of tasks that need to be done, such as notifying your utility providers, packing your belongings, and hiring a moving company. Start planning at least a month before your moving date.
Hire a reputable moving company: Moving can be a physically demanding task, and hiring a professional moving company – Downtown Moving can save you time and effort. Look for our reputable moving company Downtown Moving with positive reviews, a valid license, and insurance.
Purge unnecessary items: Before packing, go through your belongings and get rid of items that you no longer need or use. Consider donating or selling items that are in good condition.
Label your boxes: Labeling your boxes can help you keep track of your belongings and make unpacking easier. Use a permanent marker to write the contents of each box and the room it belongs in.
Pack essentials separately: Pack a separate bag with essentials such as toiletries, clothes, and important documents. This bag should be easily accessible on the day of your move.
Research your new neighborhood: Ahuntsic is a vibrant and diverse neighborhood in Montreal. Take some time to research the area, including local amenities, schools, and public transportation.
Notify utility providers: Before moving, notify your utility providers of your change of address. This includes electricity, water, internet, and cable providers.
Update your address: Update your address with your bank, employer, and any other important institutions. This will ensure that you receive important mail and notifications.
Moving can be a stressful and overwhelming experience, but with proper planning and preparation, you can have a smooth transition to your new home in Ahuntsic, Montreal. Follow these tips to make your move a success.
The price for a moving service in Ahuntsic, Montreal (MTL) can vary depending on a few factors such as the distance between your current and new location, the amount and type of items being moved, the level of service required, and the time of year.
To get an accurate quote for your specific moving needs, it's best to contact our local moving Downtown company in Ahuntsic MTL and provide them with the details of your move. We will give you a customized quote based on your requirements.
You can search for moving companies in Ahuntsic MTL online or through local business directories. It's a good idea to compare quotes from several different companies to ensure you get the best deal and the level of service that meets your needs.
For more information about the moving price in Ahuntsic please contact us or use a quick quote.
Moving Ahuntsic Long Distance
Moving Ahuntsic-Cartierville: Moving Ahuntsic, Moving Bordeaux, Moving Bordeaux-Cartierville, Moving Cartierville, Moving Nouveau-Bordeaux, Moving Saint-Sulpice, Moving Sault-au-Recollet,
Moving Anjou: Moving Cote-Saint-Leonard, Moving Boulevard des Galeries d'Anjou, Moving Boul Ray Lawson, Moving Boulevard Joseph-Renaud,
Real movers in Ahuntsic, able to help you move your personal belongings safely. By filling out the online quote form, you can benefit from a 10% discount on the total cost of the move.