Moving Cote-des-Neiges
Are you looking for service of moving Cote-des-Neiges? Moving Downtown can help you to move.
Cote-des-Neiges Moving Service
Moving Cote-des-Neiges Downtown is the ideal choice for relocating.
professional, fast and affordable service in Cote-des-Neiges city
Welcome to the site of Downtown Moving Cote-des-Neiges company that provides an excellent moving service in Quebec and across Canada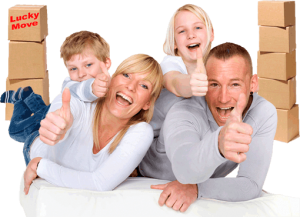 Moving Cote-des-Neiges Company
Moving Cote-des-Neiges
Although moving may seem simple, it is not. Everything works when you plan and organize properly. Moving Cote-Des-Neiges has all the tools and methods to plan and execute a successful long-distance and local moving project.
We are the most trusted local moving company in Cote-des-Neiges. Our Cote-des-Neiges movers work hard to complete every move. We have helped hundreds of people and businesses move in this area, and we never had to apologize.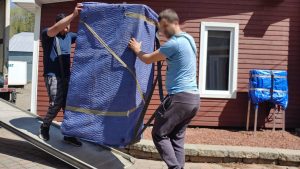 No matter how big or small, we don't downplay any move. Every move is an opportunity for us to show you why our Cote-des-Neiges moving company is the best. We are the only company that can provide high-quality residential, commercial, student, or senior moves services.
We have movers skilled in handling all types of moves, including commercial and residential moving. We have extensive experience in moving even the most difficult projects.
We also manage the move flawlessly to meet deadlines, which is as important as safe handling items. We are not only the best Cote-des-Neiges Movers but also the best Local Moving Service in Montreal.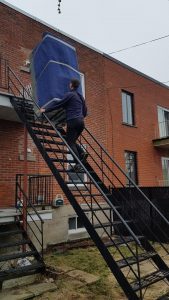 Are you considering moving to Cote-des-Neiges You're in the right spot? You will find all information about moving to Montreal and long distances. Our Cote-des-Neiges Moving Downtown company is also proud of its reliability. It is equipped to handle all your moving needs.
We organize your move to your house or apartment in Cote des Neiges. Our professional movers will carefully pack all your belongings. They will also load and transport your belongings quickly. They will do it as efficiently and in the best conditions.
It is our job to minimize any inconvenience caused by the move. It is possible because of a strict organization that focuses on two criteria:
Moving equipment
All the supplies and equipment you need to make a successful move are available at our warehouse.
Cardboard box (for mirrors, pottery, etc.);
Wardrobe box (storage of clothes);
Plastic packaging
Tape;
Different sizes of mattress bag
Wrapping paper
Bubble wrap;
Blankets;
Heavy lifting equipment
Belts for moving
Four-wheeled and hand trucks
Moving companies in Cote-des-Neiges
There are many Cote-des-Neiges moving companies. But how can you tell if you have hired the right one? Moving is an intricate process requiring professionals willing to take the time to help you and your belongings.
Our movers can help you move even if it's last-minute. We offer the most comprehensive Cote-des-Neiges moving services.
We offer many services, including Movers Ile Perrot, residential moving service Kirkland, and Pierrefonds Moving Service. Please take a look at our photos gallery to see the services we offer.
Insurance is Your Guarantee
The Cote-des-Neiges Moving Downtown team takes all the necessary measures to avoid damaging the areas of your departure home as well as your new home, by using:
Protective mats for boards;
Clean covers to protect furniture;
Covers for mattresses and sofas.
You can also use our packing service to make sure your goods are fully protected for transport.
The insurance certificate is given during your move which will protect the goods throughout the transport. The insurance covers:
2 million civil liability
1 million for freighters
With Moving Cote-des-Neiges , your move will be stress-free.
 Contact us for more information
Cote-des-Neiges Moving Service
Moving Cote-des-Neiges – Professional Service
An efficient move requires a properly planned and organized move. We've got the right method for planning and organizing your local moving plan or long-distance move from Cote-des-Neiges.
Our Cote-des-Neiges moving experts are professional and have relocated hundreds of families throughout Greater Montreal. Every move, big or small, provides us with the chance to show our expertise time and again, whether it's a move for a home within your neighborhood as well as a commercial relocation, the move of a student, long distance relocation from Cote-des-Neiges or another related moving services.
Moving Downtown is a moving firm with a wealth of experience. It is adept at managing deadlines for your move and making it possible, whether it is a scheduled relocation or a last-minute relocation in Cote-des-Neiges.
Residential Movers in Cote-des-Neiges
Our Cote-des-Neiges residential moving company has the experience to provide you with the best possible relocation service. Even if you are looking for local movers Cote-des-Neiges, our movers will take care of all your belongings. A competent residential moving crew will take care of:
Take care of all household items
You can safely get to your new home on time.
We have many clients in this city and can move any residence, including condos, apartments, and large homes. We also provide the best office moving services Cote-des-Neiges.
Best Cote-des-Neiges Movers
It cannot be easy to find a reliable moving company in Cote-des-Neiges. But we are the best. We are affordable Cote-des-Neiges moving companies that cover different areas, such as Kahnawake. You can also contact us if you are looking for Lac-Brome and La Prairie residential movers. Moving, a professional moving company, offers three benefits to its clients:
We will save you money by offering affordable moving services without hidden fees. We work around your busy schedule and are punctual.
We will also protect your belongings by covering all furniture with blankets and shrink wraps.
Our team will also provide moving services to relieve you of stress and worries.
You can visit our video gallery to get an idea of our moving process.
Moving to Cote des Neiges from a long distance
Our long-distance movers are also professional, qualified, and punctual. They offer high-quality service whether you need small or large moving across short or long distances.
We will also offer a moving price that is different from other providers. An evaluator can visit your home and provide a free quote if you'd like.
A last minute move from Cote-des-Neiges to Quebec – Toronto, moving from Cote-des-Neiges to Saguenay or Chicoutimi, Rimouski–Riviere-du-Loup or Ontario. Relocation services to Toronto and Ottawa are available, as well as delivery of pool tables, pianos, etc. All the while making sure your furniture and goods arrive in perfect condition.
Price Moving Cote-des-Neiges
Price for a Cote-des-Neiges move is variable. It depends on:
moving volume
Floors
The number of movers
Heavy objects to be moved
The date of your move.
Move to Cote-des-Neiges for the lowest price.
Moving Downtown offers a variety of moving services in Cote-des-Neiges for a low moving price:
Moving residential
Commercial Moving
Economic movement
Students moving
Moving for the elderly
Last-Minute Moving
Piano moving
Billiard Tables for Moving
Furniture assembly
Delivery services
Moving Rate Cote-des-Neiges
Are you looking for a company that offers affordable moving services in Cote-des-Neiges Moving Downtown, a reliable and affordable company that offers moving services throughout the region?
We offer special pricing to move bulky items, so this is not an exhaustive list. This includes pianos, pool tables, and billiards. Art and other valuable items need special handling. Call us today to learn more about our solutions and what they will cost.
We charge a three-hour minimum, two hours of labor, and a one-hour transportation fee. We are committed to providing the most competitive Cote-des-Neiges mover prices while upholding our high standards.
For more information about the moving price in Cote-des-Neiges please contact us or use a quick quote.
Discounts
get the move cheaper
Moving Cote-des-Neiges Long Distance