Are you looking the movers to move from or to Laurentides? Moving Downtown can help you move in Lanaudière.
professional, fast and affordable service from Montrral to Laurentides city
Welcome to the site of Downtown Moving Laurentides company that provides an excellent moving service on the South & North Shore of Montreal and across Canada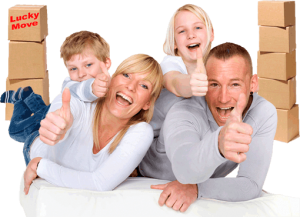 Moving Laurentides Company
You settle in or leave the Laurentians?
Moving Laurentides – can facilitate the work concerning the removal of heavy items such as a piano, pool table, special bed, safe or fireproof filing cabinet. We are able to organize your move in a safe manner from the beginning to the end.
Contact us for a move from North Shore to Montreal, Laval, Quebec City, Rimouski, Saguenay, Gaspesie or to Lanaudiere, Mont-Tremblant, Val D'or, Rouyn-Noranda or to Toronto, Ottawa, Gatineau, etc.
Movers in North Shore
Moving Downtown is the best choice of professional movers on the North Shore. Our experienced movers can not only move or relocate items in your home, but also:
Organize and plan the move efficiently;
Assemble or disassemble furniture;
Place items in boxes or in a truck in a safe manner;
Total packaging;
Handle fragile objects with care;
Install the things in difficult places;
Move piano or pool tables;
Transport or deliver the goods in their initial state to the destination;
Maintain a pleasant atmosphere throughout the move;
Safe work with the necessary equipment to protect your home.
The result of the work of our movers is equivalent to an efficient residential or commercial moving service at a good price.
Insurance is Your Guarantee
The Laurentides Moving Downtown team takes all the necessary measures to avoid damaging the areas of your departure home as well as your new home, by using:
Protective mats for boards;
Clean covers to protect furniture;
Covers for mattresses and sofas.
You can also use our packing service to make sure your goods are fully protected for transport.
The insurance certificate is given during your move which will protect the goods throughout the transport. The insurance covers:
2 million civil liability
1 million for freighters
With Moving Laurentides , your move will be stress-free.
 Contact us for more information
Laurentides Moving Service
The criteria that can affect the cost of the move are as follows:
The date of the move;
The moving distance;
The volume of work and the number of movers;
The presence of an elevator and the floor.
For more information about the moving price in Laurentides please contact us or use a quick quote.
Discounts
get the move cheaper
"I just moved to Laurentides with this company. Great, very hard working guys! I appreciate the great job, I would definitely recommend their services!"
Moving Laurentides Long Distance
Do you need a long distance moving company to or from Laurentides?
If the budget allows a move to be carried out entirely by a moving company, then we are at your disposal 24 hours a day.
Moving Laurentides Downtown, easily and effortlessly facilitates the subtleties related to:
Moving truck;
Protective equipment for the move;
Loading boxes to and from the truck;
Spots requiring physical effort;
Disassembly and reassembly of furniture.
All will be entirely included. Plus, with our moving teams, you can have peace of mind.
Moving in Laurentides
Moving Laurentides to New Brunswick
Moving Laurentides to Nova Scotia
Moving Laurentides to Ontario Cities
Moving Laurentides to Quebec
Moving in Laurentides
The Laurentides region covers 8 territories:
| | |
| --- | --- |
| | 2.      Therese-De Blainville |
| | 4.      La Riviere-du-Nord |
| 5.      Argenteuil | 6.      Pays-d'en-Haut |
| 7.      Laurentides | 8.      Antoine-Labelle |
Each territory is divided into municipalities:
| | | |
| --- | --- | --- |
| Deux-Montagnes | | Moving Oka |
| | | |
| | | Therese-De Blainville |
| | | |
| | | |
| | | |
| La Riviere-du-Nord | | |
| | | |
| | | |
| | | |
| | | |
| | Pays-d 'en-Haut | |
| | | |
| | | |
| Moving Lac-des-Seize-Îles | Moving Wentworth-Nord | |
| | | |
| Moving Lantier | | |
| Moving Ivry-sur-le-Lac | | |
| | | |
| | | |
| Moving Val-des-Lacs | Antoine-Labelle | Moving Notre-Dame-du-Laus |
| Moving Notre-Dame-de-Pontmain | Moving Lac-du-Cerf | Moving Saint-Aime-du-Lac-des-Îles |
| Moving Kiamika | | |
| Moving La Macaza | Moving L'Ascension | Moving Lac-Saguay |
| Moving Chute-Saint-Philippe | Moving Lac-des-Ecorces | |
| Moving Ferme-Neuve | Moving Lac-Saint-Paul |   |
Moving Laurentides to New Brunswick
Moving Laurentides to Nova Scotia
Moving Laurentides to Ontario Cities
Moving Laurentides to Quebec
Real movers to Laurentides, able to help you move your personal belongings safely. By filling out the online quote form, you can benefit from a 10% discount on the total cost of the move.