Are you looking for a reliable moving company? Moving Brome-Missisquoi can help you move.
professional, fast and affordable service in Brome-Missisquoi city
Welcome to the site of Brome-Missisquoi Moving company that provides an excellent moving service on the South & North Shore of Montreal and across Canada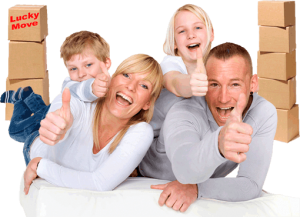 Moving Brome-Missisquoi Company
Insurance is Your Guarantee
The Brome-Missisquoi Moving Downtown team takes all the necessary measures to avoid damaging the areas of your departure home as well as your new home, by using:
Protective mats for boards;
Clean covers to protect furniture;
Covers for mattresses and sofas.
You can also use our packing service to make sure your goods are fully protected for transport.
The insurance certificate is given during your move which will protect the goods throughout the transport. The insurance covers:
2 million civil liability
1 million for freighters
With Moving Brome-Missisquoi , your move will be stress-free.
 Contact us for more information
Brome-Missisquoi Moving Service
Price Moving Brome-Missisquoi
The criteria that can affect the cost of the move are as follows:
The date of the move;
The moving distance;
The volume of work and the number of movers;
The presence of an elevator and the floor.
For more information about the moving price in Brome-Missisquoi please contact us or use a quick quote.
Brome-Missisquoi Moving Area
Moving Abercorn, Moving Frelighsburg, Moving Saint-Armand, Moving Pike River, Moving Stanbridge Station, Moving Bedford, Moving Bedford, Moving Stanbridge East, Moving Dunham, Moving Sutton, Moving Bolton-Ouest, Moving Brome, Moving Lac-Brome, Moving Bromont, Moving Cowansville, Moving East Farnham, Moving Brigham, Moving Saint-Ignace-de-Stanbridge, Moving Notre-Dame-de-Stanbridge, Moving Sainte-Sabine
Discounts
get the move cheaper
Movers Brome-Missisquoi 👇
"I just moved to Brome-Missisquoi with this company. Great, very hard working guys! I appreciate the great job, I would definitely recommend their services!"
Moving Brome-Missisquoi Long Distance
Real movers in Brome-Missisquoi, able to help you move your personal belongings safely. By filling out the online quote form, you can benefit from a 10% discount on the total cost of the move.